Abalone Shells Natural Bulk and Individually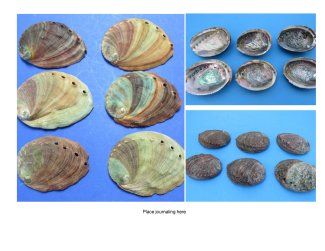 Natural Abalone Shells for sale Wholesale in bulk for re-sale and individually, for decorators and shell collectors. The natural abalone shells are unpolished and are from the Haliotidae family of seashells. We carry a selection of Green Abalone, and Red Abalone Wholesale and Individually in sizes 5 inches up to 8 inches. Abalone smudge bowls and sage smudge bowls are made from several types of abalone shells. The highly iridescent inner layer of the shell of abalone has traditionally been used as a decorative item in jewelry, buttons, and as inlay in furniture and in musical instruments such as guitars, etc.
Make your seashell a showpiece and protect your furniture from being scratched by adding a display stand. Available in our category
Acrylic and Wooden Display Stands
Products weighing under 3 pounds are shipped Priority Mail, (2-3 day shipping).