Blue Wildebeest Horns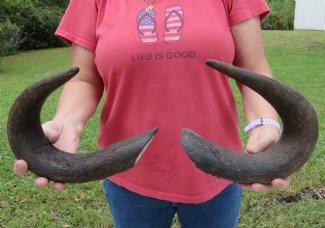 African Blue Wildebeest Horns for taxidermy crafts including making gun racks, unique wall hooks, and in many other taxidermy crafts. Our Blue Wildebeest Horns,
Connochaetes taurinus,
are sold in 2 piece lots and 1 piece lots. They come in sizes from 14 inches to 25 inches, measured around the curve of the horn.



Shop Here and Save - We are importers of blue wildebeest horns - No Middleman!



We Only Ship Within the US - Animal Horns Cannot Be Exported.