Other Large Shells 6 inches and up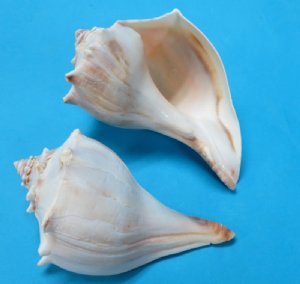 We also stock other Large Shells for Sale ,including 6 inches Orange Giant Lion's Paw Shells, 7 inches North Atlantic Whelk Shells, 6 inches Terebra Maculata Augers, 6 inches White Spindle Shells sold in bulk and 6 inches Polished Chank Shells.
Shop Here and Save. All Our Shell Are Priced Way Below Retail. No Minimum Order.