Porcupine Quills - Free Shipping, 1st Class Shipping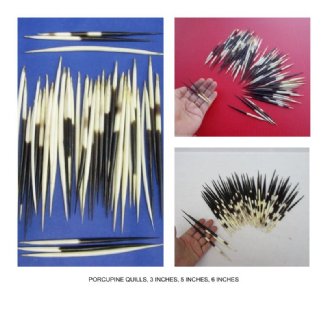 Free Shipping and First Class Mail Shipping is available for small packs of African Porcupine Quills priced under $25.00. Perfect for those on a budget not worried about fast receipt of their items. We ship thick and thin African porcupine quills in packs of 10 and 25 in sizes 3 inches, 5 inches, 6 inches and 7 inches.
1ST CLASS MAIL SHIPPING - ALLOW 5
TO 10 DAYS FROM DAY OF MAILING FOR RECEIPT.