Alligator Teeth, Knife, Key Chains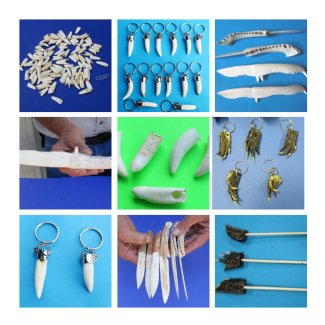 If you are looking for unique real alligator gifts and party favors for that tailgating party or alligator themed birthday party, we have real alligator teeth from 1/2 inch up to 2-7/8 inches long, unique alligator foot backscratchers, necklaces and keychains, alligator tooth keychains, gator bone knives and alligator tooth pendants to choose from. All of our alligator novelties are real - no replicas here.
Alligator novelties can only be shipped within the United States. Cannot be exported.