Porcupine Quills USPS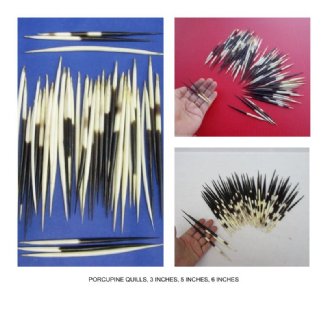 Low cost USPS Ground Advantage Shipping is available for small packs of African Porcupine Quills priced under $50.00. Perfect for those on a budget not worried about fast receipt of their items. We ship thick and thin African porcupine quills in packs of 10 and 25 in sizes 3 inches, 5 inches, 6 inches and 7 inches.

If you buy other items, we will apply the Postage to your total shipping and refund the excess.
SKU: PQ-4-50PCS(1ST CLASS MAIL)
Price: $59.99
More Details