Alligator Bones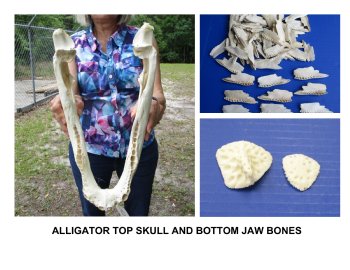 Alligator Bones for Sale from Florida Gators from skull bones for arts and crafts to alligator jaw bones for making gator bone knives. Also available are gator ribs and leg bones. These bones are sold by the pound and piece.
They are Real - Not Replicas.
The alligator skull bones are Very Sharp and need to be handled with care.
This website offers numerous items wholesale, but wholesale pricing is not available on all items. Our Wholesale Website is: www.atlanticcoral.com