Animal Bones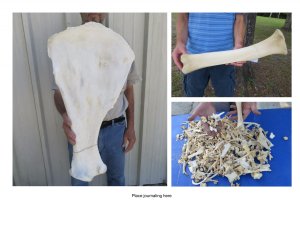 Attention bone carvers, knife makers and scrimshaw artists looking for animal bones for crafts and bone art. If you are looking for giraffe leg bones for making knife handles or for scrimshaw art, or giraffe shoulder blades for painting, giraffe vertebrae, raccoon, badger and fox baculum, you have come to the right source. We also have other animal bones for sale including camel leg bones and shoulder blades and an assortment of mixed wild hog and deer bones sold by the pound. For the bargain hunter, we always have number 2 grade bones for crafts, all with some type of damage, sold at low discount prices.
Shop Here and Save!! All our animal bones are priced way below retail. We are importers of Animal Bones from Africa and India. - NO MIDDLEMAN!!
Browse these categories under "Animal Bones"