Pocket Gopher Skulls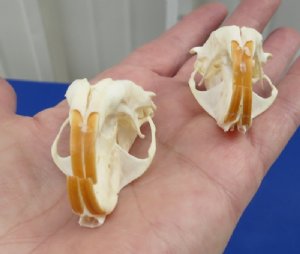 North American Pocket Gopher Skulls for sale, Geomyidae Pocket Gophers. These pocket gopher skulls will vary in size from 1-1/8 inches up to 2 inches. They are burrowing rodents of the family Geomyidae. Their most characteristic features are their large cheek pouches, from which the word "pocket" in the name derives.

We Only Ship Within the US - Animal Skulls Cannot Be Exported.