Animal Claws and Feet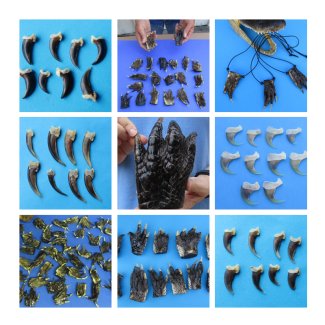 Real Animal Claws for Sale, including Badger Claws, Bobcat Claws, Coyote Claws and Red Fox Claws sold in bags of 10 and bag of 25. Small Taxidermy Gator Feet to Large Alligator feet for sale measuring in size from 2-1/2 inches up to 8 inches. Perfect for making alligator souvenirs and taxidermy crafts.
Alligator feet can only be shipped within the United States. Cannot be exported.
.