Buffalo Scrotum Hard Tanned, Buffalo Nut Sack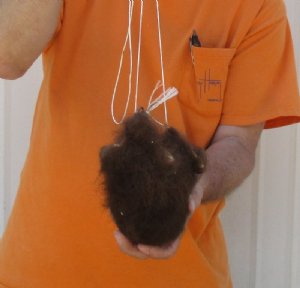 Tanned Buffalo scrotums for sale, buffalo nut sacks, also referred to as Buffalo Balls or Taxidermy Testicles. These are hard tanned, and come in assorted sizes. All of these buffalo scrotums have a string attached. Perfect gag gift. No two will be identical in size, shape or coloring. Some will have more fur than others. Some will have areas of sparse fur.
These buffalo scrotums can only be shipped within the United States. Cannot be exported.