Large Seashells, 6 inches and up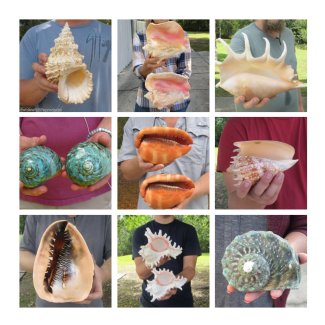 We have the largest selection of large seashells this side of the seashore. If you are looking to decorate your beach house, make intricate décor pieces, or maybe you are having a beach wedding and need a little something extra…. Then we have the perfect pieces for you. Our large seashells range from 5 to 14 inches in length. You can choose from a wide variety of species as well, including imperial volutes, murex ramosus, abalone, Caribbean Triton's trumpets, tonna galea, spider conchs and so many more. These Large Seashells Cannot Be Exported.
Browse these categories under "Large Seashells, 6 inches and up"