Large Seashells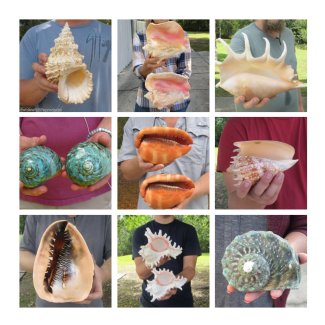 We stock an extensive selection of beautiful Large Seashells imported from the Philippines, India and Africa from 5 to 14 inches. You can buy our large seashells wholesale or individually. Choose from a wide variety of species of large sea shells including imperial volutes, ramose murex, abalone, triton's trumpets, queen, king and yellow helmet shells, tonna galea, spider conchs and so many more. We also have hand picked large decorative seashells where you buy what you see in the photo. No surprises. We have the largest selection of large seashells this side of the seashore. If you are looking to decorate your beach house, make intricate décor pieces, or maybe you are having a beach wedding and need a little something extra…. Then we have the perfect pieces for you.
We Only Ship Within the US
This website offers numerous items wholesale, but wholesale pricing is not available for all items. Our Wholesale Website is: www.atlanticcoral.com
Browse these categories under "Large Seashells "