Medium Seashells - 3 to 5 inches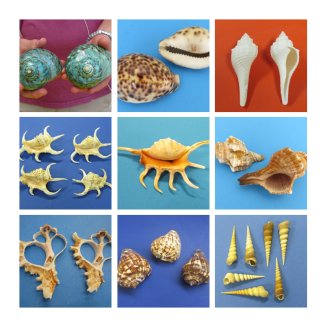 If you are looking for medium seashells from 3 to 5 inches for your crafting needs, then we have you covered. Perfect for everything from jewelry to simple décor. Our medium sized seashells are of the highest quality and selected just for you. Shipped right to your door, gone are the days of searching for seashells by the seashore. Now you can let us do the hard work for you so you can spend more time on your art. Choose from small to large spindle shells, large cowrie shells, cone shells, murex shells, frog shells, giant lion's paws, voles, frog shells, knobbed and channel whelks, great scallops, bonnet shells, auger shells, conchs, oyster shells, tun shells, melon shells, bullmouth red helmets, polished and natural turbans and pecten maximum.

Shop Here and Save!! No Minimum. All Our Shells are Sold in Bulk and Priced Way Below Retail.

We Have Three 40 foot Containers On the Water Filled with Seashells, Jewelry, Starfish, Sea Urchins, Shell Chimes, Shell Novelties. Upon Arrival We Will Be Marking Hundreds of Items Back in Stock.