Preserved Heads, Legs, Hands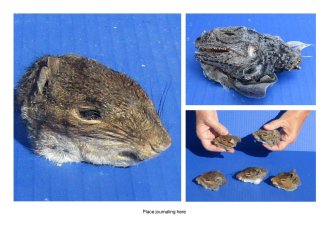 We carry Preserved Cane Toads, Preserved Green Iguana Heads, and Preserved Squirrel Heads sold wholesale and in small lots all cured with formaldehyde. We also have preserved raccoon heads, preserved wild boar heads, preserved green iguana heads and preserved squirrel heads hand selected and photographed allowing you to buy what you see in the photo and avoid surprises Our green iguana heads, North American raccoon heads, Georgia wild boar heads, cane toads and our squirrel heads have been preserved with formaldehyde.
They are 100% Real - Not Replicas.
The animal heads and cane toads will have natural imperfections.
This website offers numerous wholesale priced products, but wholesale pricing is not available on all products. Our Wholesale Website is: www.atlanticcoral.com