Seashells Tiny to Large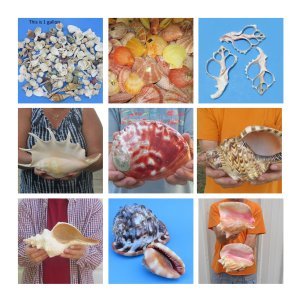 If you are a crafter or jewelry maker, then you may know how tedious it is to go down to the seashore to collect your seashells for your art. It can now be a thing of the past. You can order seashells from tiny to large online in the comfort of your own craft room. Browse our vast array of tiny to large seashells perfect for all of your projects. With our shells, you can create everything from seashell jewelry to stunning seashell chandeliers. The sky is the limit as your choices are as vast as the ocean.

Shop Here and Save! All Our Shells Are Priced Way Below Retail. No Minimum Order! We also sell "Hand Picked" Shells for Collecting and Display Where You Buy What You See. No Surprises!
We Only Ship Within the US - Our Products Cannot Be Exported.
Browse these categories under "Seashells Tiny to Large"