Shark Tooth Necklaces - 1st Class Mail Shipping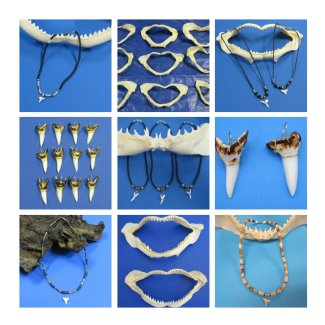 Low cost First Class Shipping is available for some of our Shark Tooth Necklaces made with Real Shark's Teeth, our Shark's Tooth Pendants and megalodon fossil shark tooth necklaces. All packages must weigh under 13 ounces.
If you order other items, we will apply the postage to your total shipping and refund the excess.