Starfish for Sale in Bulk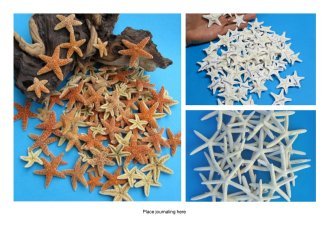 Starfish for Sale in Bulk and large lots of Starfish Wholesale sold by the case. Perfect for starfish crafts, we carry 2 , 3, 4 and 6 inches White Pencil/Finger Starfish in bulk; 4 inches and 6 inches White Jungle Starfish, 1 inch to 8 inches White Knobby Starfish in bulk, 2 to 4 inches Sugar Starfish by the bag, 1 to 2 inches and 2 to 3 inches dried knobby starfish in bag lots and case lots and 2 to 6 inches Dyed Blue Starfish. All of these starfish are sold in bulk bags of 12 pieces to 100 pieces and some are available in wholesale cases at low discount prices. Great for sharing with fellow crafters.
Our Products Cannot Be Shipped Outside the US.