Turtle Skulls for Sale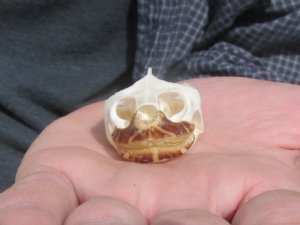 Turtle Skulls for Sale measuring between 1-1/4 inches and 1-3/4 inches in size. These are river cooter turtle skulls.
The river cooter (Pseudemys concinna) is a freshwater turtle that is usually found in rivers with moderate current, as well as lakes and tidal marshes.
THESE TURTLES ARE NOT ENDANGERED, ACCORDING TO THE U.S. FISH AND WILDLIFE SERVICE!

We Ship Priority Mail (2 -3 day shipping) (NOT UPS) for Eastern and Central U.S. for packages weighing UNDER 3 lbs.

We Only Ship Within the US