USPS Shipping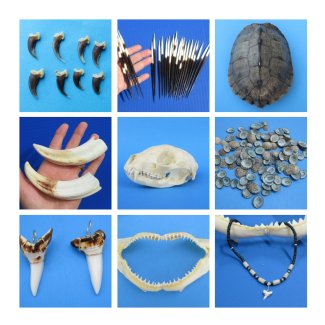 Get Low Cost First Class Mail shipping on numerous light weight items with a packaged weight under 13 ounces and costing under $50. Low cost 1st Class Mail available on small animal skulls, shark's tooth necklaces, small shark's jaws, alligator teeth, alligator tooth necklaces, warthog tusks, small turtle shells, lightweight seashells and starfish.
P
ackages must weigh under 13 ounces in order to quality for First Class Mail.
Browse these categories under "USPS Shipping"