Wholesale African Porcupine Quills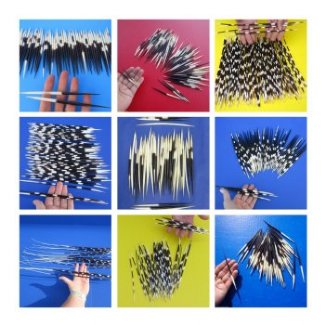 Wholesale African porcupine quills sourced from the African Crested Porcupine and imported from South Africa, are available in sizes from 3 inches up to 18 inches in length. Choose either thin African porcupine quills wholesale or thick African porcupine quills wholesale for your crafts. The small porcupine quills, sold in bulk, are used in making hair barrettes, in art, quillwork and in jewelry crafts. The medium size quills, sold in bulk from 6 inches up to 12 inches can be used in making lampshades, vases or Native American crafts. Use the 18 inches long quills as accents in floral design.
Our African Porcupine Quills are Very Sharp. They are 100% Real - Not Replicas.