Abalone Shells Polished Bulk and Indivdually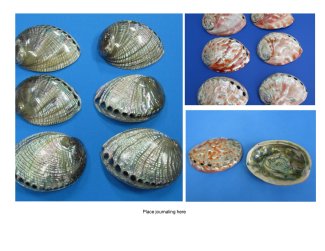 We carry a wide selection of 4 to 8 inches Red and Green Polished Abalone Shells Wholesale in Bulk and small quantities for crafters. We also have hand picked and photographed polished abalone shells for decorators and collectors who want to see exactly what they are buying. Our Polished Green Abalone,
Haliotis fulgens,
have had the outer layer of the shell removed revealing a beautiful irridescent exterior with tones of blues, greens, silver and mother of pearl, with the interior reflecting similar colors. The Polished Red Abalone's,
Haliotis rufescens
, outer layer has also been removed revealing a beautiful red and mother of pearl exterior with the interior having a rainbow of blues, greens, silver and mother of pearl.
Make your seashell a showpiece and protect your furniture from being scratched by adding a display stand. Available in our category
Acrylic and Wooden Display Stands
Products weighing under 3 pounds are shipped Priority Mail, (2-3 day shipping).