Gemsbok, Oryx Horns,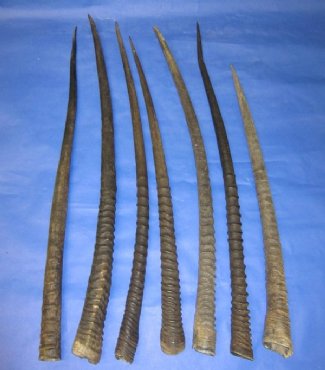 Gemsbok Horns for Sale and Polished Gemsbok Horns Wholesale and Individually,
Oryx gazelle
, also called Oryx Horns, measuring between 25 inches and 40 inches in length. Some gemsbok horns are fairly straight while others have a curve. Oryx horns are used in making blowing horns, furniture and other taxidermy crafts. These are real and will have natural imperfections.
Can Only Be Shipped Within the US

This website offers numerous wholesale priced products, but wholesale pricing is not available on all products. Our Wholesale Website is: www.atlanticcoral.com