Reindeer Hides and Skins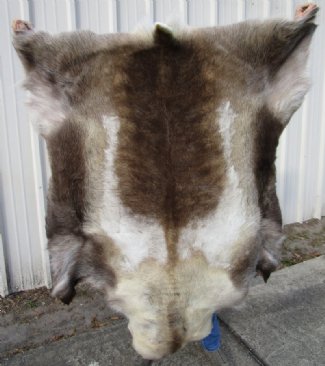 Enjoy the warmth of plush Genuine Reindeer Hides,
Rangifer Tarandus
, with and without legs, imported from Finland. These beautiful Finland Reindeer Skins come in a variety of colors from dark brown and tan to grays with whites. They average 42 inches by 45 inches for skins with legs and 50 inches by 40 inches for skins without legs. Reindeer hides
should not
be walked upon as each hair is hollow and susceptible to breaking. They make beautiful wall hangings and make great room accent pieces placed over the back of a chair or couch. These skins were sourced from the farming industry and tanned in and imported from Finland.
Shop Here and Save! We Are Importers of Reindeer Hides, Skins from Finland -- NO MIDDLEMAN!!


We Only Ship Within the US - Animal Skins and Hides Cannot Be Exported.