Cameo Shells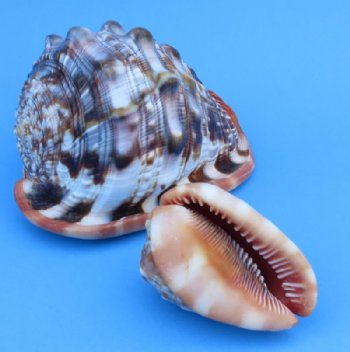 Cameo Shells for Sale Wholesale in Bulk and individually, bullmouth red helmet shells,
Cypraecassis rufa,
with a deep red color, found on the coast of Southern
Africa. We sell
5 inches and 6 inches bullmouth helmet shells and offer hand picked and photographed cameo shells where you buy the exact shell pictured. Also available are wholesale cases at low bulk pricing. All of our cameos are
real
, beautiful and imperfect. They will have natural imperfections from living in the oceans and aging.
Make your seashell a showpiece and protect your furniture from being scratched by adding a display stand. Available in our category
Acrylic and Wooden Display Stands
We Only Ship Within the US




This website offers numerous items wholesale, but wholesale pricing is not available for all items. Our Wholesale Website is: www.atlanticcoral.com