Natural and Polished Gemsbok Horns, Oryx Horns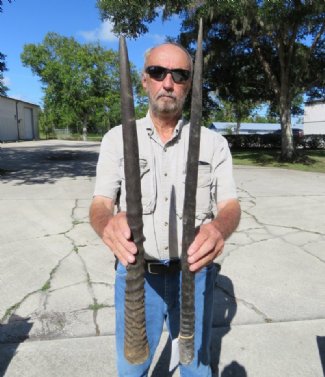 African Natural and Polished Gemsbok Horns for Sale,
Oryx gazelle
, also called Oryx Horns, measuring between 25 inches and 40 inches in length. Some horns are fairly straight while others have a curve. Oryx horns are used in making blowing horns, furniture and other taxidermy crafts. These are real and will have natural imperfections.
S
hop Here and Save!! All our gemsbok horns are priced way below retail. We are importers of African animal horns --- NO MIDDLEMAN!!